Driving is boring. While I understand the thrill of dynamic driving, I have never been that much of a car enthusiast.

However, there's something I enjoy when I absolutely need to get in my car to go somewhere: it can be an uninterrupted thinking session.

Two days ago, I was waiting for the light to turn green, thinking about things I could build for my church. Since early this year, I started allocating some of my work time to create digital tools for Christians. An initiative Ascent was born of.

Pondering on my experience (my family recently decided to attend a specific church), I thought of building a simple collection of icebreakers for church groups. A way for people to learn about each others, and to welcome new people to the group in a fun way.

This idea was also compelling because it would allow me to cross-promote my other work (such as Ascent).

Without waiting, I paused the other things I was working on and got to work.
I bought the domain icebreakers.church, kickstarted a development environment (something else I've been working on for a while, which allows me to ship my projects faster), and started importing bits and pieces from other apps I created before.

It took six hours to build a working prototype and get it online.

I played with it for a while, then realized there was an opportunity to extend this tiny web application to allow for other sets of questions. Icebreakers for people dating, icebreakers for teams, icebreakers for families, and icebreakers for communities. I immediately bought the matching domains, not without being surprised that they were available.

The following morning, I opened my code editor and updated my web app to support these other use cases. The icebreakers suite was live 6 hours later.

The whole project took about 12 hours from start to finish.
It was enjoyable and provided a much-needed break from the more complex app I'm otherwise building.

Moreover, I see opportunities for cross-promotion for each of these icebreaker websites and some of my products!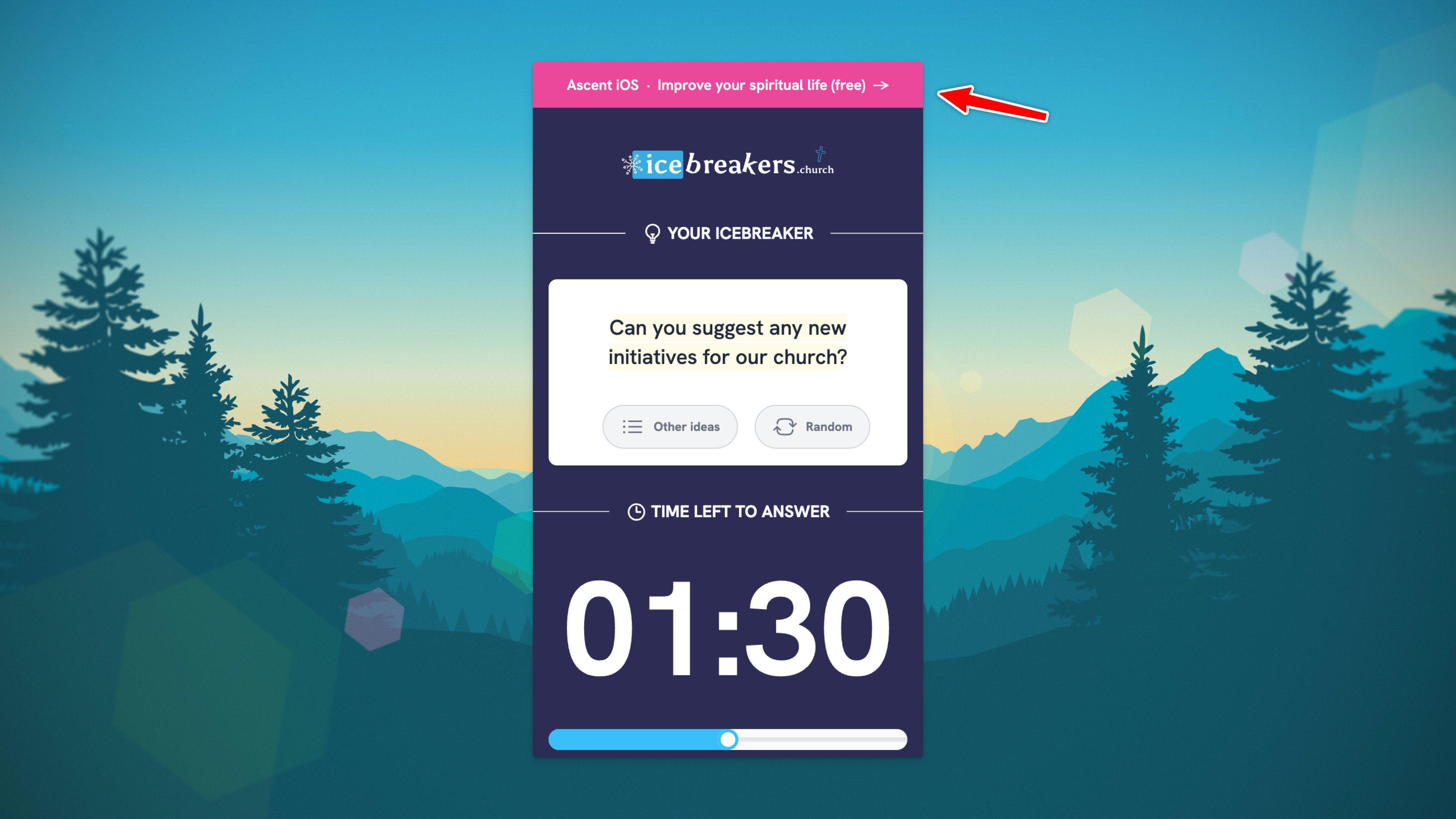 Not everything needs to be about immediate profit.
It's good sometimes to create things you want to exist in the world.